1.Check the inner and outer diameter of saw blades, thickness and number of teeth of the substrate according to the production requirements, and check the specification, quantity and radian of the diamond segment. Then grind the outer chamfer of the substrate on the dressing equipment. Clean the welding surface of the base and the segment with the C switch, and apply the soldering agent.
2.Select the appropriate welding blade according to the saw blade specification in the construction requirements. The width of the welding blade is generally 0 greater than the base thickness. The thickness of welding blade shall be 0.25-0.30mm when welding the saw blade with a diameter of 5-1 mm and more than 1500mm; When welding the saw blade with diameter less than 1500mm, the thickness of the welding blade shall be 0.15~0.25mm.
3.Install the base, adjust the position, tighten the fixing screws, put on the cooling splint, adjust the segment pushing device and the segment clamp, adjust the welding temperature, heat preservation and cooling time according to the process requirements, and carry out welding.
4.When welding the saw blade with high-frequency equipment, rotate the base 180 ° C for each segment welded, so as to weld symmetrically to avoid annealing or local deformation caused by overheating of the base.
5.When welding the gang saw blade, weld the segment to the specified position according to the tooth layout.
6. After welding a saw blade, self-inspection shall be carried out.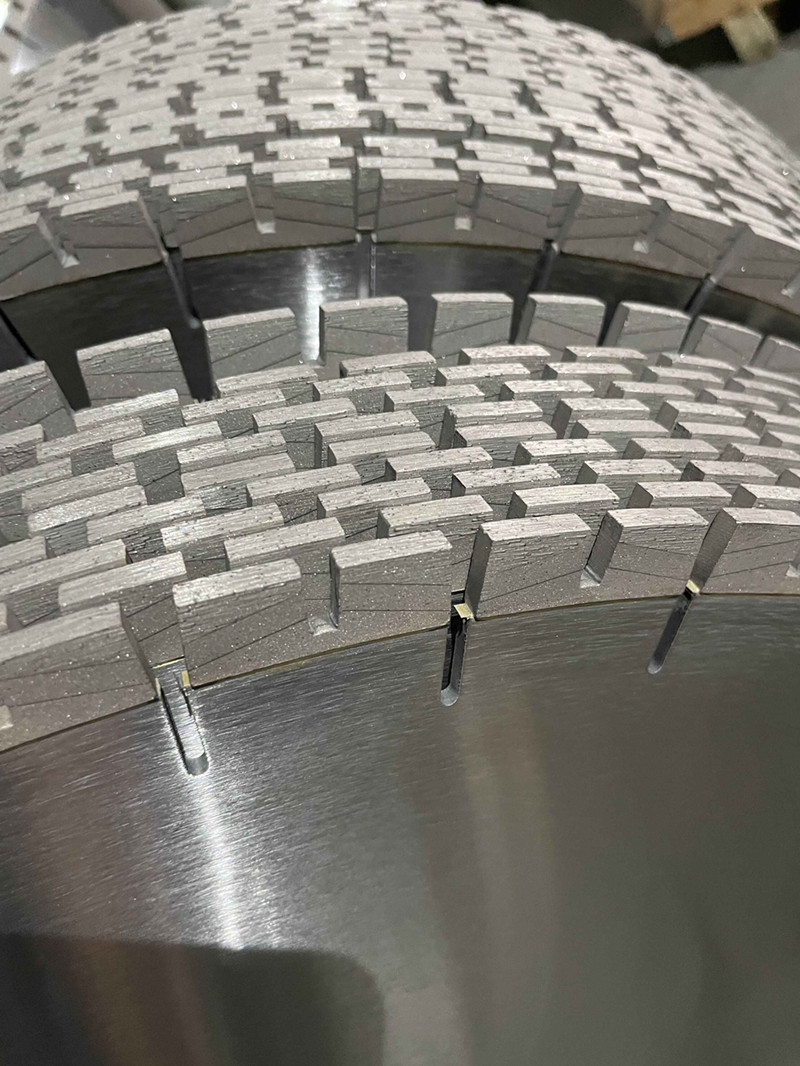 ---
Post time: Mar-04-2023